Building Dreams Together: The Realtor's Perspective on Generation NW Homes
Buying a home can be a complicated business. Location, design, budget, investment lending—each part of the puzzle builds upon itself until the homebuilding  industry can sometimes feel overwhelming for the buyer . At Generation Homes NW, we understand the enormity of homebuilding and buying, and that's why we love partnering with Realtors. We share the same goal: find the perfect home for the client.
We appreciate the Realtor's role as client liaison, guide, and coach, and we want to work proactively with every Realtor to ensure that their clients know about Generation Homes NW, our quality promise, and neighborhood locations.
Often Realtors serve as the bridge between homes and homeowners. Seasoned Real Estate agents understand local markets better than anyone—available properties, lending rates and programs, new home construction, and location. When prospective buyers decide to build new, a Realtor's perspective on the local market becomes a compass, pointing clients toward builders who prioritize quality, innovation, and customer satisfaction.
A Trusted Source For New Home Search:
A Realtor's endorsement carries weight in the local market! Their firsthand experiences unveil the true essence of any homebuilder's offerings as they guide their clients through new home construction and move-in-ready homes. At Generation Homes NW, we take that role seriously, and offer partner Realtors incentives and education—anything we can do to remove the stress and ambiguity out of the new home buying process.
Thanks to Generation Home's dedication to excellence, we have earned the trust and admiration of Realtors across the region.
Let's hear from those who have partnered with us and discover the common threads, unique experiences, and the essence of what makes Generation NW Homes a great choice for a new home.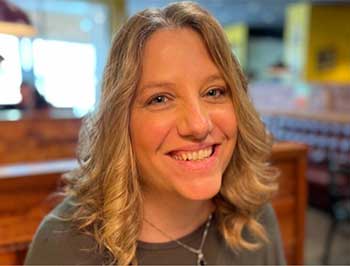 In Ridgefield, WA, Jennifer Wood found her clients' dream home with Generation Homes NW. "My clients were relocating from out of state and wanted to find a new construction home in Ridgefield, WA," says Jennifer. "We toured North Haven with homes by multiple builders, and my clients chose a spec home by Generation Homes. I appreciated the support from the team at Generation Homes, from the upfront help we got from Rachel and Kelly, and the flexibility we had to make custom changes during the build and the quality of the final walk-through."
Jennifer's buyers made changes to their chosen house as it was being built, resulting in a customized home that fits their family to a 'T.' Says Jennifer, "As a buyer's agent, seeing your clients happy and satisfied with their purchase is always a joy. Working with Generation Homes NW was an absolute pleasure, as there were no surprises or hiccups. The quality of construction, attention to detail, and appliances exceeded expectations for the buyers and myself as their agent. I'm already looking forward to my next transaction with them."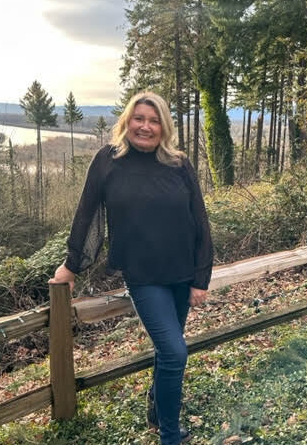 Realtor Carrie Schaller is another fan. "I have admired Generation Homes' beautiful custom homes for years. They build high quality, affordable, new construction homes that are customizable for their clients." Carrie points out that our supportive team is a difference maker. "Their sales team, Kelly and Rachel, are thorough, professional, and fun.  Ashley offers great designer advice, and their office staff keeps everything running smoothly.  As a Real Estate agent, it's important to me to have my clients extremely satisfied with the builder I refer them to. I know the product and value Generation Homes provides, and it's an honor to support this local company."
Thank you, Carrie!
These Realtor testimonials reveal Generation NW Homes' unwavering commitment to excellence. For homebuyers, it means an enriching experience that results in a home that reflects their dreams and a future filled with cherished memories. For Realtors, it signifies a partnership rooted in trust, enabling them to confidently guide their clients toward a builder that prioritizes customer satisfaction
Building Dreams Together
Whether you are looking to build a new single-family residence or searching for a move-in-ready home, Generation NW Homes has the perfect solution. We offer a wide range of floor plans to choose from, many of which come standard with 3-car garages, gas fireplaces, and hardwood floors. Your dream home might be just around the corner!
Contact Generation NW Homes today, and let us transform your dreams into reality. Bring your Realtor or speak directly to our sales team—but don't miss out on our current promotions – your new home is just a call away.