Ask About Our Newly Built Homes In Battle Ground Today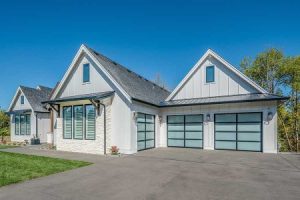 It's no secret that the real estate market in Battle Ground is on the rise. As a result, many families are searching for new construction properties and move-in-ready homes that fit their price range and lifestyle. However, finding the perfect home can be a challenge. That's where Generation Homes Northwest comes in. We have been building new construction home communities throughout Clark County for over 15 years, and we are passionate about helping families find their dream homes. Whether you're looking for a ranch-style home with a spacious backyard or a more stylish and contemporary house with easy freeway access, we can help you find the perfect property. Contact us today to learn more about our available homes and beautiful communities.
Home Builders To Build On My Lot
Owning a home is a dream for many people. But the process of finding and purchasing a pre-owned home can be stressful, time-consuming, and expensive. Fortunately, there's another option: working with Generation Homes Northwest on a new home construction project. When you work with our team, you get to design your own floor plan layout. This means you can include features that are important to you, such as a spacious kitchen, additional bedrooms, or a large office space. In addition, our team will work with you throughout the entire process to ensure that your home is built to your exact specifications. We also offer a wide range of customization options, so you can truly make your home your own. Contact us today to learn more about the benefits of building new.
New Construction Homes For Sale In Battle Ground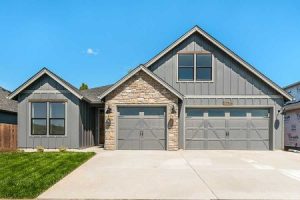 Here at Generation Homes Northwest, we understand that finding the perfect home can be a daunting task. That's why we're proud to offer the residents of Battle Ground and the surrounding areas with a wide range of gorgeous real estate listings in some of the most desirable neighborhoods. Whether you're looking for a home with a beautiful kitchen, larger bedrooms, or an outdoor patio, our team will help you find the perfect home with plenty of space for your family. We firmly believe that there's no such thing as one size fits all, which is why we go above and beyond with our unique approach to building your dream home to ensure that you find a property that meets all of your needs and more.
At Generation Homes Northwest, we pride ourselves on offering our customers the best of the best. That's why we include so many superior standard features in every home we build, including:
3-car garage standard on most 2-story homes
Tile walls and FG pan Owner Suite shower
Full-painted wood window wraps
Wood-painted shelves in closets and pantries
Gas fireplace with stained block mantel
Full front and backyard landscaping
Air Conditioning
Covered patio
Ring doorbell
Laminate wood floors kitchen/great room/entrance/halls
Custom cabinet design meeting
Custom flooring/hard surface design meeting
With Generation Homes Northwest, you can be confident that you're getting a quality home that will stand the test of time. Contact us today to learn more about what sets us apart from the rest.
Your Search For New Homes Near Me Is Over
At Generation Homes Northwest, we pride ourselves on our integrity and straightforward communication.
We believe that the best way to build a lasting relationship with our clients is to start with an open and honest conversation about their goals and expectations. As a locally-owned company in Vancouver, we're able to provide that small-business experience that would otherwise be lost when working with large corporations. When you call us, you will talk to someone who can answer your questions and give you the information you need to make an informed decision about building your new home. Give us a call today to start building your custom new construction home!