We Are Your Custom Home Builders In Vancouver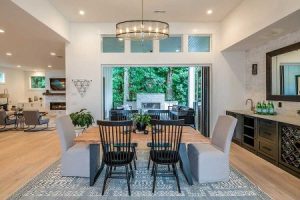 As third-generation home builders and part of the Clark County community, we understand the importance of open communication and building lasting relationships with our clients. From the very first meeting, our team at Generation Homes Northwest will take the time to learn about you, your family, and the plans you have for your new construction home. We walk your property with you to get a feel for the land and discover the possibilities for different inspiring home designs. Our team will be with you the entire time, from picking out a floor plan and selecting custom features to the final walkthrough and handing you the keys to your brand-new home.
We Design New Custom Homes With You In Mind
Building your dream home should be a fun and enjoyable experience. Our team at Generation Homes Northwest is here to ensure the entire process is seamless. Our new house design team specializes in personalized homes and can work with you to create a customized floor plan that fits your specific needs. We have dozens of floor plans from some of our featured homes for you to look through as well as a list of standard and option features for you to choose from.
And because we have years of experience building a community of homes in the Clark County area, we can help you navigate through the land selection process, ensuring that you find the perfect piece of property for your custom-built home. Contact us today to learn more about how we can help you turn your vision into reality.
Learn About Our New Home Construction Process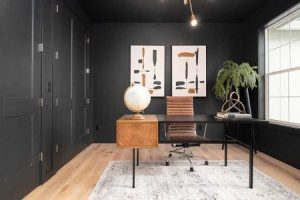 At Generation Homes Northwest, our goal is to build high-quality new homes with a focus on custom home options as well as utilizing materials that are energy efficient and durable. We have years of experience and know what it takes to build homes that will stand the test of time. Our team of custom home builders handles everything from start to finish for all of our new construction homes. We begin with property evaluations which include septic, well, power, and road research or installation. Building your own home can require a complex understanding of permits and codes, as well as working with local jurisdictions. Rest assured, we research all these factors and make the process as smooth as possible.
We believe that your new home should be a reflection of your unique style and personality, and we work closely with you throughout the construction process to ensure that your vision becomes a reality. Contact us today to get started on your new project.
Discover Some Of The Best New Neighborhoods Near You Today
Here at Generation Homes Northwest, we are proud to offer a variety of distinctive home styles in popular communities.
Our homes are designed with your comfort and enjoyment in mind and feature spacious living areas that are ideal for entertaining guests or spending quality time with family. We have a wide range of floor plans to choose from, so you can find the perfect home for your needs. Give us a call today to learn about our current availability of homes in these wonderful communities. We look forward to helping you find your dream home!